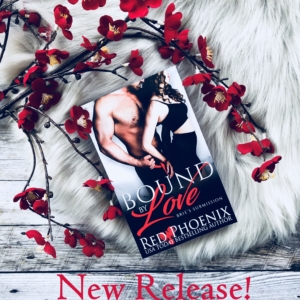 BOUND BY LOVE IS OUT NOW!
"Just finished chapter 'Hello' with tears in my eyes, all I can say is what a gift!"
This is an epic love story you don't want to miss. 
<3
My name is Brie, and I am a submissive.
In a world of kinky passions, I have found true love with Thane.The sex is incredible, the level of passion unreal!
My heart completely melts when I look into the eyes of our baby.
This is the beginning of my happily ever after, but it will be a fight because there are those who seek to destroy it.
It seems my life is fated to reflect the sensual play I crave.
To enjoy the pleasure–I must face the pain.