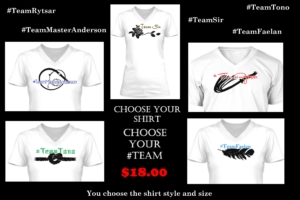 On SALE for a limited time only!
Which #Team are you on???
State your claim with pride for your favorite Dom with a T-shirt. Prices slashed for quick sale. You have until Sunday the 11th to place your order.
Unsure which Dom is right for you? Take this fun quiz!