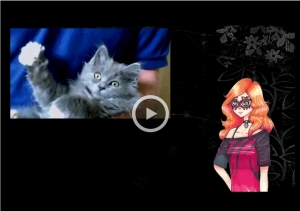 Little Phoenix and I have been working hard to get the next video out. This a Q&A session full of fan questions, and I had such fun answering them! There was so much good stuff that this one is a two parter. LOL
In the future I will be sharing an excerpt from the special POV found in the newly released 2nd Edition of Brie Masters Love in Submission.
Won't that be fun?
Not only that, but I have a special video coming that addresses 50 Shades in relation to BDSM. A sub's take on the series… 😉
I hope you all enjoy this new video. We have 199 subscribers so far, and would love if you joined our happy little family!
Click here to see the newest video. Enjoy!
Got a question of your own? Be sure to leave a comment below!
Big hugs, ~Red